S výcvikom by ste mali začať hneď v ten deň, keď ste si šteniatko priviezli domov. Chcete predsa, aby sa správalo podľa vašich pravidiel, nie podľa jeho vlastných. Určite ste už počuli, že by ste šteňa nemali často nosiť na rukách, lebo bude rozmaznané. Nebojte sa, nie je to pravda.
Váš malý psík by si mal hneď od začiatku zvykať na obojok, mal by spať na vyhradenom mieste, prísť, keď ho voláte, jesť len z vlastnej misky na žrádlo a neskôr aj čakať na povel.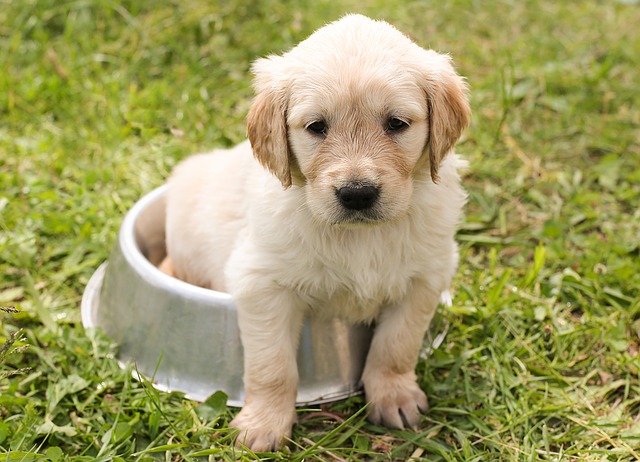 Psíka by mal cvičiÅ¥ len jeden člen rodiny,aby mu bolo jasné, kto je v jeho "svorke" dominantný. Zároveň by mal ale poslúchaÅ¥ aj ostatných členov rodiny, s ktorými sa pravidelne stýka.
Psy sa väčšinou do dverí hrnú ako prvé. Naučte šteňa, nech počká, kým vojdete vy. Upevníte si tak autoritu. Keď šteňa hneď na začiatku nepochopí, že ste jeho pán, jeho výcvik môže byť náročný.
Pri samotnom výcviku používajte radšej odmeny, než tresty.
Psy sa cvičia najjednoduchšie vtedy, keď sú ešte mladé a prejavujú o výcvik záujem. Najlepšie je začať predtým, než si vytvoria zlozvyky, od ktorých je potom ťažké odučiť.
Na začiatok potrebujete vhodný obojok, žrádlo, miesto na spanie, priestor, kde sa môže pes hrať a kúpte mu aj pár hračiek.
Výcvik by nemal prebiehať hneď potom, ako sa pes nažerie. Optimálny čas je pred kŕmením, keďže za splnenie povelov šteňa odmeňujeme maškrtou. Uvidíte, že už o niekoľko dní k vám pes v čase kŕmenia sám pribehne a posadí sa.
Dovoľte vášmu šteňaťu stretávať sa s novými ľuďmi a s čo najviac psami. Samozrejme, malo by to prebiehať vo vašej prítomnosti. V ranom veku sa totiž šteňa učí to, čo bude v dospelosti vykonávať každý deň. Je vo vašom záujme, aby sa pes naučil čo najviac povelov, kým je malý. Starší pes sa už len ťažko naučí tolerovať ostatné psy.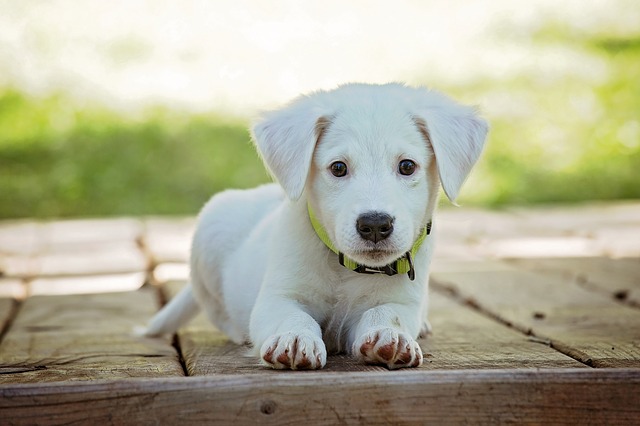 Tým, že Å¡teňa vo veku ôsmich týždňov oddelíme od matky a súrodencov, pripravujeme ho o možnosÅ¥ naučiÅ¥ sa správaÅ¥ k psom prirodzeným spôsobom – vo svorke. Takýto problém sa dá rieÅ¡iÅ¥ organizovaním častých stretnutí Å¡teniat pod dohľadom ich majiteľov alebo odborníkov. Mladý pes sa tak naučí ako používaÅ¥ reč tela medzi ostatnými psami a čo znamenajú jednotlivé psie gestá. Takáto skúsenosÅ¥ zníži riziko konfliktov s ostatnými psami v neskorÅ¡om veku na minimum.
Samozrejme, každý pes je iný a je len na vás, akým spôsobom budete vášho psa vychovávať.